Invest in financial education
If you landed here, you are undoubtedly among those motivated to
improve the financial readiness of someone
. Perhaps it's a young child who simply needs some encouragement. Perhaps you want to instill money values - like the merit of plunking a few coins into a piggy bank. Or maybe your goal is to instill basic principles of spending, investing and sharing. Regardless of your financial education needs, we can help with ideas, information, books and games.

This website is dedicated to our publishing efforts. However, if you are seeking current topics regarding finance, family and food - then go to our
Root and Bloom Forever
digital platform. Those interested only in financial education will find satisfaction on our
Money Godmother Blog
platform. (See the sidebar for blog links.)

Financial Readiness In The Workplace
A hot topic in the business sector is
financial education in the workplace
. Astute company leadership recognize that employees are increasingly stressed about their personal finances. Financial worry creates distractions and loss of productivity. Again, our firm also offers solutions for financial education in the workplace and seminars on the topic, too.

Finally, we're also working in the retirement planning space because of the issues so many are encountering as they enter this phase of life called "retirement." This is our first eBook and we're pleased with the response thus far.


Who Are You Guys?
The "we" is husband-wife duo, Chuck and Joanne Kuster, co-owners of the Iowa-based publishing firm. We got into educational publishing over 40 years ago, way before it was a hot topic.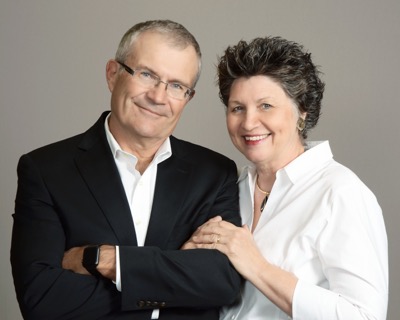 Joanne and Chuck Kuster
We were newlyweds who left agricultural trade magazine jobs and good friends in Minneapolis and Chicago to return to our home state of Iowa and start our family. Our city friends often chided us about our agricultural backgrounds. So to help educate our well-meaning but ill-informed urban friends about farming and kill time while commuting to work, we created our first educational board game and called it A.G.G.I E. After playing it, our friends asked for their own copies, so we printed a few and then more. Eventually we shipped copies into every state plus 13 other countries. The success of the
A.G.G.I.E Game
gave us the confidence and seed money to do additional entrepreneurial projects. How time flies!

Today, we see ourselves as educational content providers.
Our client list includes Fortune 500 firms, the Federal Reserve Bank, the United Way, large non-profit organizations, foundations, credit unions, banks, universities plus numerous private companies, and hundreds of schools. We also serve on several boards. But our content focus remains families in need of financial education, motivation and encouragement.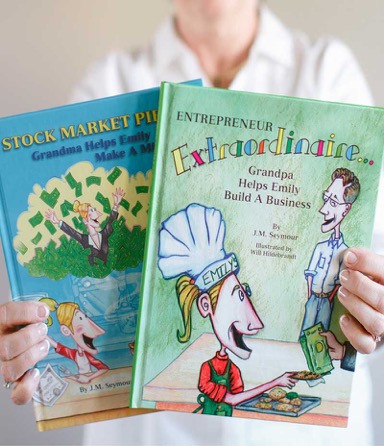 Our product list includes books, board games, comics, graphic novellas, computer applications, magazine and newspaper inserts, classroom curriculum, white papers and specialty items. Millions of our products have been distributed.


This site is organized into focus is on four areas:

We write, publish and promote our own products direct to consumers. Check those out under the

"

Our Books

"

pulldown button above.

Our custom design and publishing arm works with companies, nonprofits and government agencies to conceive, research, develop and brand educational tools and materials. We also consult with organizations trying to figure out how to solve financial education challenges. You will find examples on the

"Custom Publishing"

page.

The third part of our business is

speaking and seminars

. Joanne is a topical expert on financial education while Chuck talks on retirement planning and agricultural topics.

The fifth pulldown button takes you to free downloads.
Finally, we blog on two sites -
MoneyGodmotherBlog.com
and
RootandBloomForever.com
and also maintain other social accounts, noted in the sidebars.

Listen to your instincts!
Whether you came to this site concerned about your children, grandchildren, or the needs of co-workers, our first piece of advice is to listen to your instincts. And do something. Invest in making a difference. If you don't help others learn about managing money, who will? Contact information is available
here.


Registered trademark of DynaMinds Publishing
Des Moines Iowa